"WHAT WOULD VINCENT THINK?"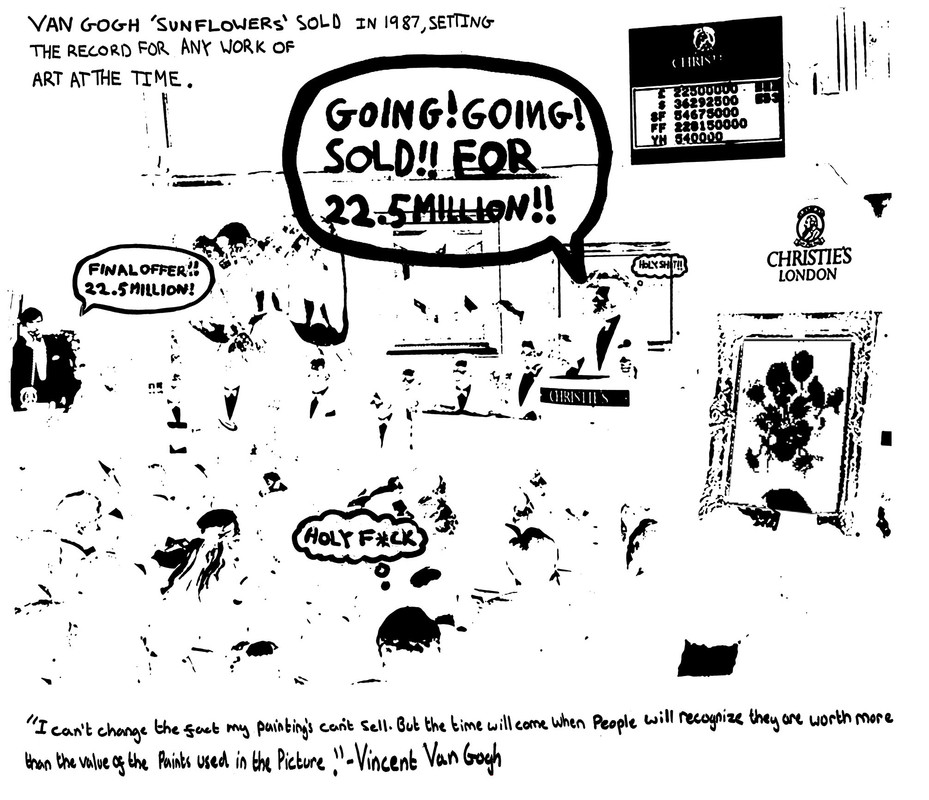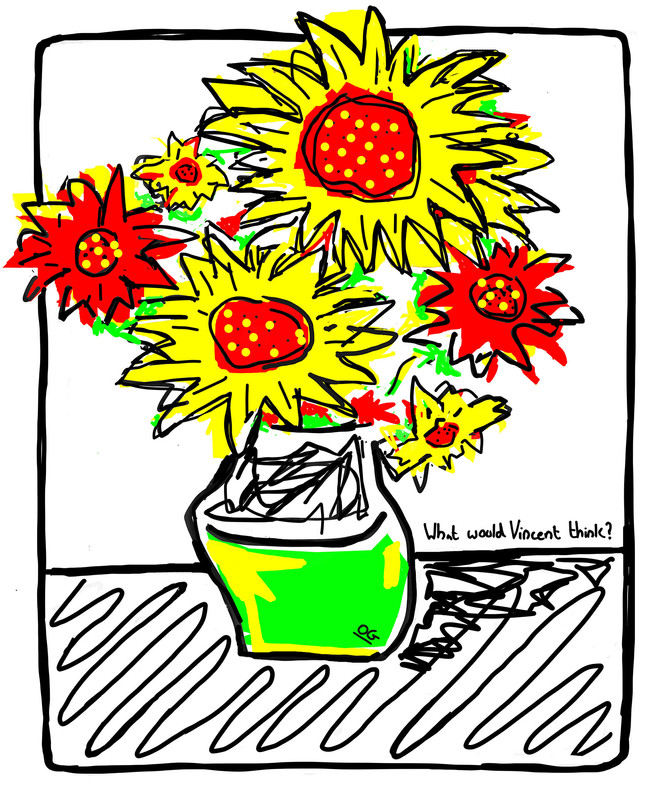 "What would Vincent think?":
Our new collection "What would Vincent think?" is based around the Dutch artist Vincent Van Gogh. It asks the question "What would Vincent think?" as a comment and speculation to his "Sunflower" painting being sold at auction at a record-breaking price of £22.5 million in 1987. With the most basic interpretation being what would he think not only of his painting fetching such a price but also what he would think of the ONE GENERATION sunflower design.
But the question aims to look deeper into the underlying feeling of appreciation and self-worth within a world in which he, along with so many others, felt rejected.
Throughout Van Gogh's life feeling of rejection and loneliness, self-worth and purpose were a constant theme. Due to his devotion to a life as an artist, in the eyes of his parents, he was a social failure. As a victim of unrequited love, unfulfilling affairs and even relentless rejection from the art-world he was drawn into dispair. Financial uncertainty and emotional pain led him into a depression which resulted in nervous attacks, and episodes of self-harm including the now famed cutting off of his ear and later hospitalisation. On the 27th July 1890, his angst and concern for his future overwhelmed him; and as he stood alone in a wheat field he turned the trigger upon himself.
Almost 100 years later in 1987 Vincent Van Gogh's "Sunflowers" reached record price at Christie's London, the first piece ever to sell over 10 million. As the most speculated art sale of its time, it became the most memorable sale of its generation.
It is sad to think that in Vincent's lifetime he would only ever sell one painting.
OUR DESIGN:
On the front of our design, the sale of Van Gogh's 'Sunflowers' is depicted along with the quote:
"I can't change the fact that my paintings don't sell. But the time will come when people will recognise that they are worth more than the value of the paints used in the picture." - Vincent Van Gogh
Vincent is now considered as one of the greatest, and most influential artists in the world. If only he could know how much he is now revered let alone appreciated.
It is for this reason that I ask myself: "What would Vincent think?"
What can we learn from this?
One of the underlying yet one of the most important motifs of the "What would Vincent think?" collection is mental health. The collection aims to rid our society of the taboo of mental health, we need to make terms with the fact that in the UK suicide is the biggest killer of men under 45.
The collection is a comment upon the idea and necessity of being worth something. Not only in the financial sense; but more importantly in the realisation of self-worth. This tragic story should remind us to support and encourage each other, not just when it comes to mental health but also in the everyday. We need to make one feel accepted and worth something; both within themselves and society.
Vincent writes that his "Sunflowers" are a symbol of "gratitude", painted during a 'rare period of excited optimism'.
Over time the sunflower has become a symbol of love, loyalty and longevity. It has been described as the "happy flower"; the perfect gift to bring joy and warmth to someone's day.
Van Gogh's "Sunflowers" have become one of his most recognisable pieces of work, attracting visitors and fans from all over the world.
With all this in mind, I know ask you to consider "What would Vincent think?"........