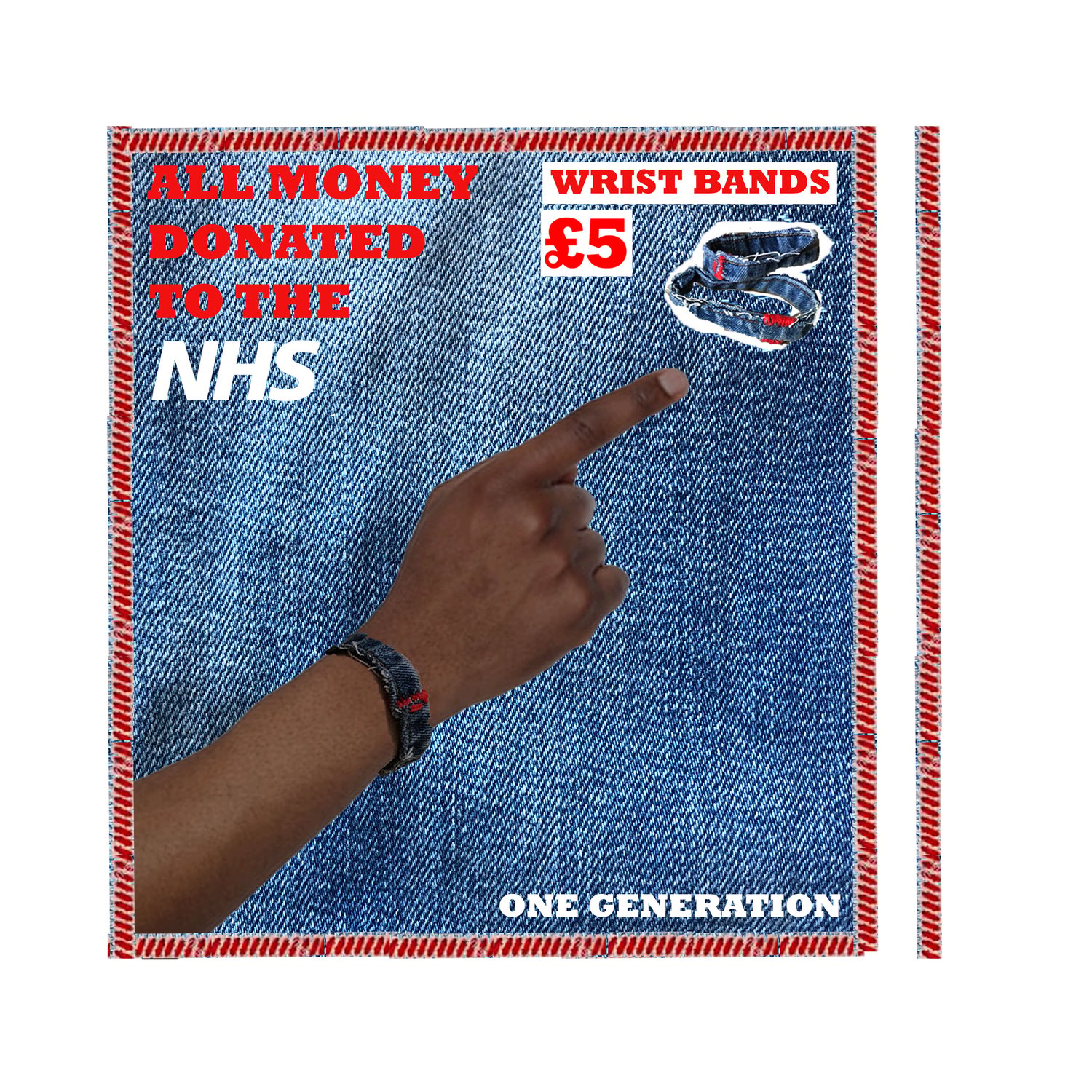 ALL PROCEEDS TO BE DONATED TO THE NHS!!
In an effort to show our support and to help the NHS in anyways we can we have decided to raise money through the sale of out handmade denim wrist bands.. All money will be donated to the NHS.
EACH WRIST BAND IS UNIQUE! NO TWO THE SAME!!
PLEASE HELP SUPPORT!
ONE GENERATION recycled denim wrist bands are made from the off cuts of our up cycled denim jeans.