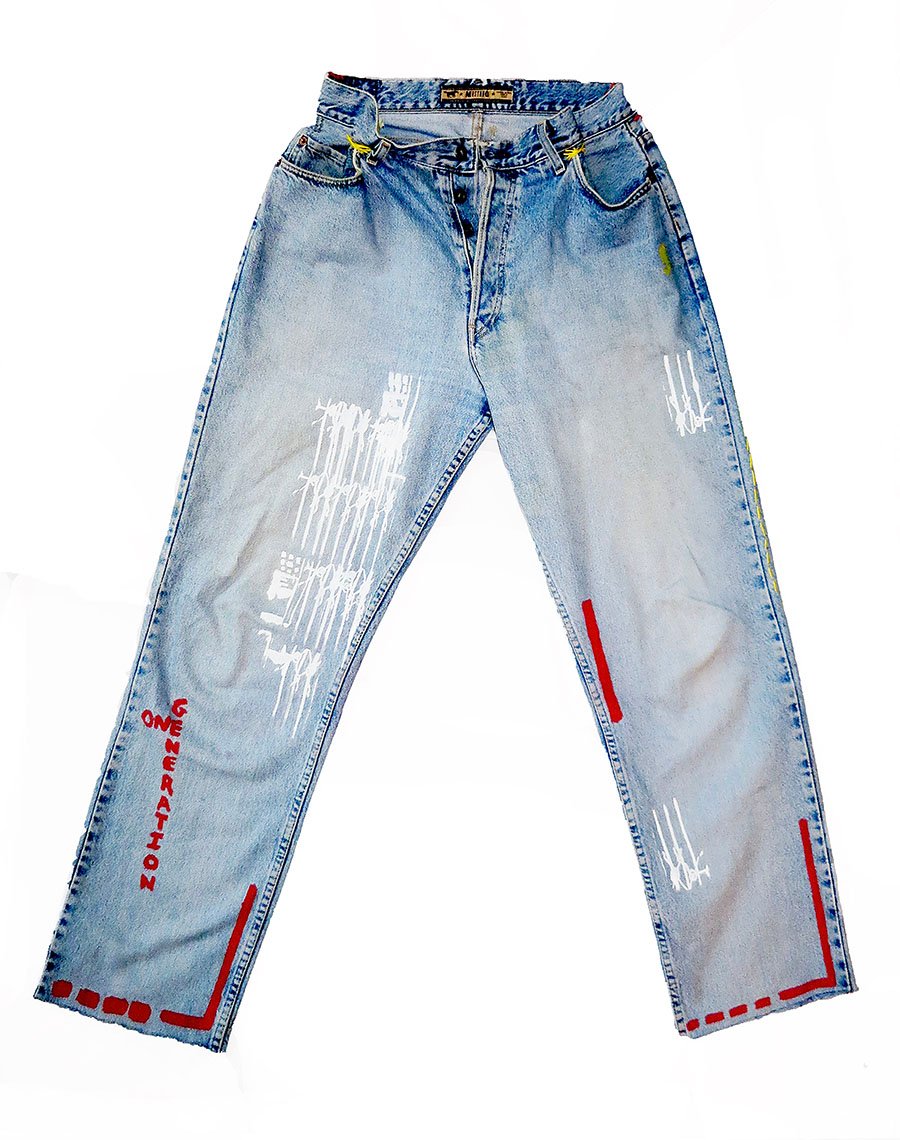 MADE TO ORDER!!
-up-cycled second hand denim
- hand screen print
- painted
-embroidery
IF INTERESTED OR WANT MORE INFORMATION, EMAIL OR MESSAGE US YOUR SIZE, COLOUR AND ANY OTHER PERSONAL PREFERENCES.
ONCE YOU HAVE CONTACTED US WE WILL START THE PROCESS OF MAKING YOUR CUSTOM JEANS.
DID YOU KNOW? The fashion industry is the second largest polluter in the world, followed by the oil industry. With the rice of fast fashion clothing has become disposable. Only 15% is recycled or donated and the rest ends up in landfills.
We want to change this and give our garments a new life. All our jeans are unique and different as they are hand stitched, painted and screen-printed.
We want to express the individual.
( Our second hand denim is sourced from all over the world and we are constantly looking for more so would appriciate any donations.)